B e r g m u n d S k a s l i e n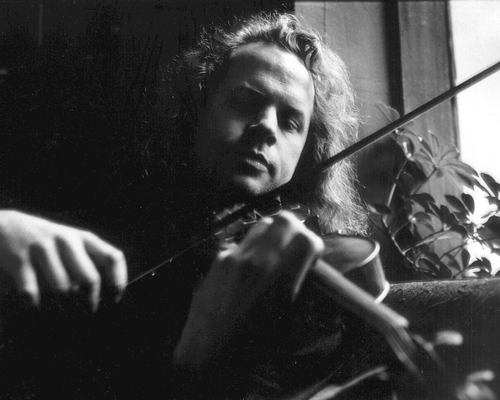 Grav IT y
---
Short description:
A live multimedia piece will be performed. The musical element will be an improvisation on the viola with sound modification by means of an electronic effect processor. This will be underscored by a visual presentation of images on a computer screen. The piece intends to show that technology is not a limiting factor in artistic creation. An artistic idea will live in a technological world as long as it comes from the heart, which decides how technology is used.
The display is courtesy of Silicon Graphics.
Biography:
Bergmund Waal Skaslien studied at the music conservatory in Trondheim and the Grieg academy in Bergen. He studied viola and chamber music and took part in various music seminars.
As a classical viola player, he is a member of the Trondheim soloists. With this orchestra, he has been on tour in Japan, Brasil, Germany, The Netherlands, Switzerland and Norway, and has recorded several CDs. He is also a member of the string quartet Sedici Cordi and works freelance with several symphony orchestras, opera companies and chamber orchestras including Bergen Barokk.
He has worked as a jazz viola player and been on tour with John Scofield, Palle Danielson and Jon Christensen. He participated in Embla The Nordic Project and cooperated with many Norwegian jazz musicians both on the stage and in CD recordings.
Bergmund Skaslien plays a wide range of musical styles including ethnic music and contemporary compositions. He has entered various artistic cooperations. Among others, he played dance music for Jo Strømgren's choreography, film music for two Norwegian short movies, and theatre music for a children's play.
He has developed a personal improvisation based style and has assimilated the use of electronic effect processors, communication technology and visual aspects into his own music.
---